Evergreen Cafe
---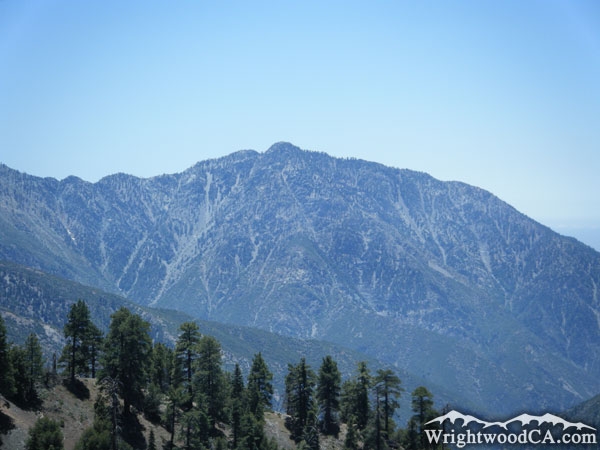 Evergreen Cafe in Wrightwood, California
Information about the Evergreen Cafe
The Evergreen Cafe is a great place to sit down and enjoy a meal with your family when you're in Wrightwood, California. The food is great and it has a wonderful location in downtown Wrightwood, at the intersection of Park Drive and Evergreen Road. The Evergreen Cafe is connected to the Raccoon Saloon, making it easy to pop into the bar and grab a drink after dinner. This is one of the local favorite spots because the owners of the Evergreen Cafe always decorate the restaurant appropriately depending on the season or upcoming holiday. The waitresses inside of the restaurant are always friendly and the atmosphere is very relaxed. The Evergreen Cafe is the only place in Wrightwood that serves breakfast all day. If you're visiting Wrightwood, don't miss out on a meal at the Evergreen Cafe if you want to experience some of the true charm the town has to offer.
Other Wrightwood Restaurants
Wrightwood Restaurants, Blue Ridge Inn, Cedar Lodge, Cinnamon's Bakery, Evergreen Cafe, Grizzly Cafe, Joe Mudd's, Mexico Lindo, Mile High Pizza, Raccoon Saloon, Village Grind, Wrightwood Inn, The Yodeler
WrightwoodCA.com References
Wrightwood Restaurants: Applewood Court, Blue Ridge Inn, Cedar Lodge, Cinnamon's Bakery, Evergreen Cafe, Grizzly Cafe, Jensen's Finest Foods, Joe Mudd's Coffee and Pie, Mexico Lindo Wrightwood & Phelan, Mile High Pizza, Village Grind Wrightwood, Wrightwood Farmer's Market, Wrightwood Mini-Mart (Gas Station), The Yodeler
---
Wrightwood CA Network: Wrightwood CA | San Gabriel Mountains | Wrightwood Weather | Murphy Concepts

Copyright © 2011-2012 - WrightwoodCA.com and the Wrightwood CA Network - All Rights Reserved.